Business Support Apprentice
As the Business Support Apprentice at Applied Psychologies you will be supporting the Director of Business with all aspects of running the business.
The right candidate will have the opportunity to experience all aspects of running a small business from general administration and operations support to sales and marketing, and finance.
Key Responsibilities
General administration and management support:

Diary management and online meeting arrangement
Creation of monthly report – collating management team input
Meeting minutes
Managing the shared drive
Answering the phone, taking messages and fielding calls
Monitoring the shared email account
Supporting management team with research, filing, scanning and any other tasks needed to support the running of the business.

Finance:

Processing invoices
Credit control

People:

Staff feedback
Internal newsletter
Monitoring weekly and monthly hours

Recruitment:

Sifting applications
Researching universities to support our doctoral pathway

Quality Assurance:

Supporting Quality Assurance process and development
Customer check ins

Sales & Marketing:

Promotion of our services – web, social, newsletter etc.
Updating website
Preparation of documents to support meetings and events
Supporting social media activity
Listing and managing events on Eventbrite
About the employer
Educational Psychology is about listening, understanding and moving things forward. It's our aim to remove barriers to learning and performance across all areas of education. We're making change where it's needed, from casework through to whole trust interventions.

We're always growing and developing, and we've made it our goal to be more than your typical educational psychology service. Waiting lists and funding can leave schools without the support they need so we're working to address that. With our flexible contracts you could access our support services alongside your EP.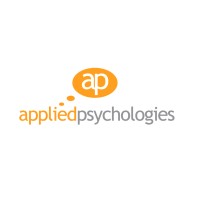 Job Category:
Business Administration
Job Location:
East Yorkshire | HU13